Types Of Oil Futures Explained
Explaining the difference between different types of Oil futures
Trading oil commodities has been extremely popular ever since the invention of the first automobile. Day in and day out traders choose oil as their instrument of choice for its huge liquidity. However, traditional oil trades are slowly but surely falling by the wayside as investors far and wide are opting for the lucrative futures market. With many types of oil futures for investors to choose from, speculative oil trades are more popular now than ever before.
Crude Oil (WTI)
Light Sweet Crude Oil (WTI) options and futures are hands down the most actively traded energy instrument in the world. Though the prices of crude oil futures seem to be gaining in popularity every single day, they have been used by investors and traders for risk management and price discovery for over 25 years.
There are many intriguing features of this particular speculative instrument, but perhaps the most compelling reason to trade WTI futures is the deep liquidity that it provides. There are more than 900,000 crude oil futures contracts being executed daily. This makes it extremely easy for traders to enter and exit the market whenever they want. Add to that the 7.5 million lots/barrels of open interest occurring on the market daily and traders have all that they could ask for in a trading instrument.
Brent Crude Oil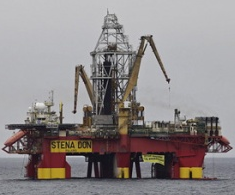 Known as Last Day Financial futures, Brent crude oil futures operate quite differently than normal crude oil prices. The futures contracts are essentially an outright crude oil contract between the seller and the buyer. Based on international benchmark grade North Sea crude oil, Brent crude oil is also used as a differential trade to the popular light sweet crude oil futures contracts.
There are approximately 500,000 barrels of Brent crude oil being produced each day. Mostly refined in Northwest Europe, a significant amount of Brent crude oil makes its way to the east coast of the U.S., the Gulf of Mexico, and the Mediterranean, where companies utilize spot trades with no formal contracts outlining terms.
Based on the ICE Brent Crude Oil Futures, these futures trades are financially settled and are traded for clearing only, using off-exchange as an exchange of futures for physicals (EFP) and an exchange of futures for swaps (EFS).
Heating Oil Futures
Heating oil is also known as Number 2 oil or a distillate. During the crude oil refining process, approximately 50 percent becomes gasoline and 25 percent becomes heating oil. The major refineries in the Gulf States produce nearly 85 percent of the heating oil used in the U.S., while the rest is imported from Venezuela and Canada.
When trading heating oil futures contracts, it is critical to watch the weather in the northeast during the winter months, since this is where most of the heating oil is used. During these winter months sharp rises and active rallies can often provide lucrative opportunities for traders. However, the key to profiting on heating oil futures during this time period is looking for unseasonably cold periods where demand for heating oil increases. Also, keep in mind that heating oil usually follows the price movement of crude oil.
Gasoil Futures
The ICE Gasoil future contract is the largest petroleum futures contract in the world. Originally introduced in 1981, the ICE Gasoil futures contract has become the premier refined oil pricing reference around the world today. Similar to the ICE Crude Oil WTI, it offers traders deep liquidity and the versatility offered by a global leader.
Back To Day Trading Articles Menu

Day trading articles
LIVE INDEX CHARTS
OIL AND METAL CHARTS
FOREX CHARTS
CRYPTOCURRENCY
BREADTH CHARTS
LIVE STOCK CHARTS