AIM All Share Index
Trading on AIM Market - The Small Cap UK Exchange
When you are looking to invest in the UK, you may have heard of the AIM all share index. AIM is a smaller sub exchange of the London Stock Exchange where new and small cap companies reside, for easier access to capital and less regulation as they grow. The market is incredibly volatile and is prone to investment fads. To help you make good decisions, this article will give you some oversight on how to tread carefully in AIM. Read on to learn more about the market and what makes it tick.
AIM is not restricted to only private individuals. Most institutions are permitted to invest in AIM shares, but they tend to only do so after a company has become valued beyond a certain market cap, often £100 million. However, most AIM companies are not as well known to attract big institutional investors that you would find on the larger FTSE 250 companies. Boutique investment funds and speculative institutions tend to invest.
Companies can move up to the Main Market if they meet certain requirements. They must formally apply. Hence, many successful AIM companies remain on the junior market as the regulations are less stringent. It is easier for many small caps to raise capital by remaining on AIM. Because of that, the AIM All Share Index includes large companies as well as smaller companies. So, the benefits of trading on the AIM market should not be underestimated.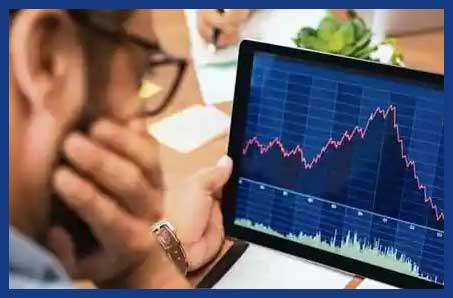 As a result, if you are planning to invest in AIM, you can take advantage of some tax benefits. The UK government has also introduced various tax reliefs for AIM investors, which makes it more appealing. Moreover, being an alternative market, trading AIM shares comes with higher risks than the Main Market. You can be at risk from fund raising events, which can often be at significant discounts to the current price on low volume companies.
So it's wise to be aware of the drawbacks to AIM. AIM is considered a monetary wild west. Many companies have previously raised debt in the form of convertible loan notes, or private equity funding. In such cases, prices may fall or have very little chance of making significant gains.
The AIM all share index lists companies from all 19 industries of the Industry Classification Benchmark. These include healthcare, oil and gas, basic resources, retail, financial services, and technology. There are no minimum requirements for size, number of employees, profitability, and trading history to be listed on the AIM. If you want to invest in a company that is new or at the start of a trend in a disruptive market, then AIM can be the place to find such a company.
When evaluating the companies, you need to take into consideration the market volatility, profitability, liquidity, solvency, growth potential and financial leverage. By using this information, you can make smarter decisions and less volatile investments. It is wise to use a complementary analytical tool to help you evaluate your choices and follow the share prices. The FTSE AIM All-Share Index is a measure of the performance of companies in the alternative investment market (AIM).

Day trading articles
LIVE INDEX CHARTS
OIL AND METAL CHARTS
FOREX CHARTS
CRYPTOCURRENCY
INDUSTRIAL METALS
BREADTH CHARTS
LIVE STOCK CHARTS