Mining Sector Shares – Fresnillo, Kaz Minerals and AAL
After a torrid time during 2014 and 2015, stocks in the mining sector made some good recoveries during 2016 and early 2017. Some spectacular gains were made by the major players, even the juniors and small caps got in on the action.
Then came spring 2017, and those stars of 2016 began to fall once again, which was inevitable after such a strong and sustained rise. However, recently the mining sector index made a small double bottom pattern from a previous support level. See the chart below. Is this the beginning of another leg up in this recovery, or just a stall before falling further?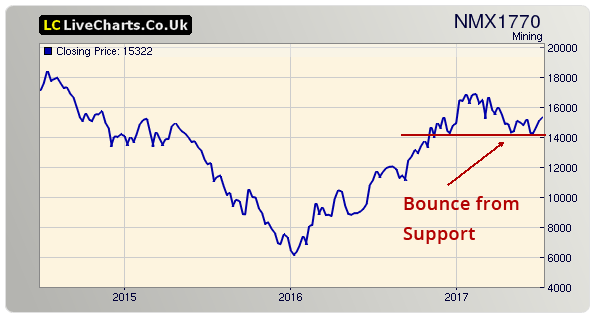 A lot depends on precious and base metal prices. Gold and silver prices have been in steady decline over the last few months, which in turn reflects directly into values of those mining stocks who rely on higher prices. Conversely, Copper has been heading up and right now is sitting the mid-level of 2015 prices. Companies who mine copper have performed a lot better.
Charts and Comments on Companies
Fresnillo is one such company who needs Gold to be strong. If you see the chart below, we have compared FRES (Red) to Spot Gold (Blue). The peaks and troughs are simple to see. Higher Gold prices equates to more profit for FRES.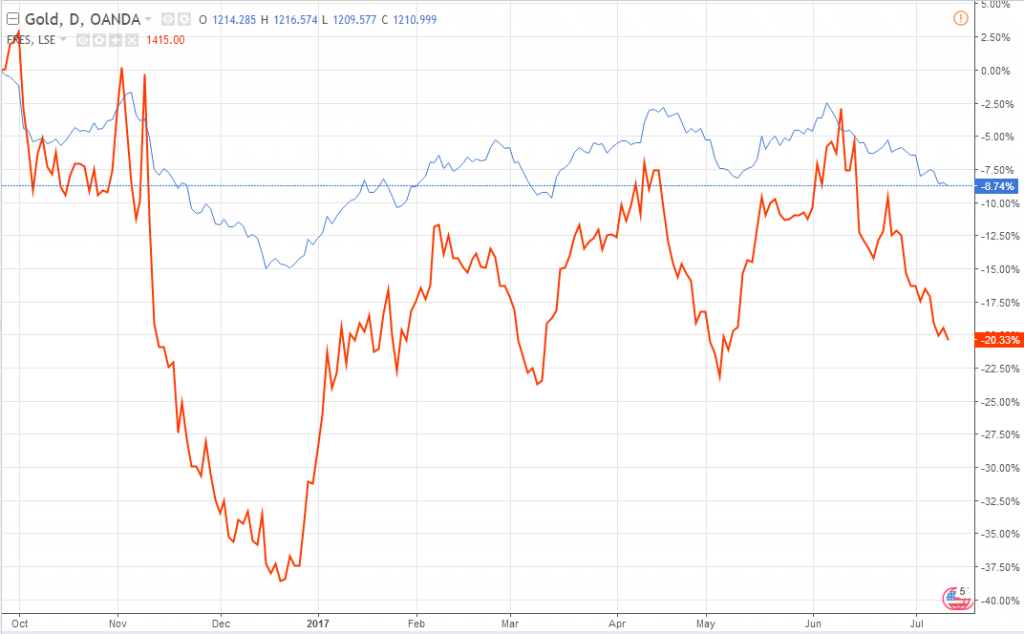 Kaz Minerals doesn't seem to be suffering from the slow-down in the mining sector. KAZ is focused on Copper, and recently stated in a new release, "KAZ Minerals is delivering industry-leading production growth as promised to the market and was among the lowest cost copper producers globally in 2016."
The chart shows that strength, not only with Copper prices on the rise but also the company doing great.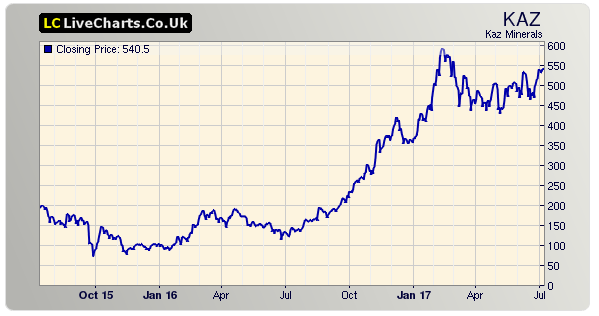 Anglo American share price has mirrored the mining index very closely. We can only assume because it has such a diverse set of metals and minerals that it produces. It mines Platinum, Iron, Copper and Diamonds among others. AAL share price has been making gains over the last month, but would need to make progress above 1200 to get investors talking about the possibility of new highs in 2017.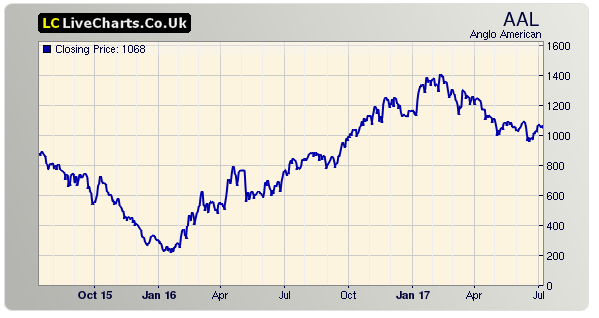 About Pete Southern
Pete Southern is an active trader, chartist and writer for market blogs. He is currently technical analysis contributor and admin at this here blog.
More In Currency Articles
More In Gold and Oil News
More In Shares and Markets