RBS Share Price: Osborne Puts Block On Bonus But Gives Green Light To Lloyds
In no uncertain terms, George Osborne has told RBS that the Government will not support any plan to pay staff bonuses, which could have amounted to near double their fixed pay level. The RBS share price looks to have taken the news well, and is holding around the 305.00p level, to which is has recently surged from mid-April lows.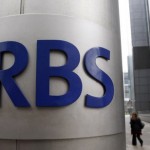 With the Government holding a whopping 80% stake in RBS, it was always going to be a one way decision. The rules set by the European Bank bonus cap will only allow a level of bonus equal to pay, which could possibly be lifted with approval from holders, but given the state of the company this would be unlikely in the extreme.
But the Bank came out and warned that this decision would be a disadvantage for them in the market, and started, "The board believes the best commercial solution for RBS is to have the flexibility on variable to fixed pay ratios that is now emerging as the sector norm. This would also allow RBS to maintain the maximum amount of compensation that could be subject to performance conditions including clawback for conduct issues that may emerge in future. This position was understood during consultation with institutional shareholders."
The decision would have been easier to swallow has news not broken on the decision with Lloyds Banking Group. In the same breath came the news of support for the 2:1 (IE maximum 200%) bonus level for their staff.
The Government used to own near 60% of Lloyds, but sold off 36% of its stake, and now only owns around 25%, thus making the decision here slightly easier.
Back in February plans were announced to up the pay of around 400 of their senior level staff, and in the end of year financials, chief executive Antonio Horta-Osorio is set to receive 225% of his annual pay, which could be paid in deferred shares up to a maximum of £1.7m.
In contrast to RBS share price, Lloyds dropped on market open today, falling 1.17% by mid-morning, with some investors not taking the news well.

About Pete Southern
Pete Southern is an active trader, chartist and writer for market blogs. He is currently technical analysis contributor and admin at this here blog.
More In Currency Articles
More In Gold and Oil News
More In Shares and Markets