Royal Mail Share Price Will Not Be Investigated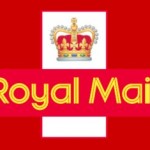 Since the floatation last November Royal Mail share price has risen as much as 87%, giving investors, which were lucky enough to grab a holding from the IPO, a decent return. However, it's a much mooted subject that the Government priced the stock too low, and the UK tax payer lost out, to the tune of at least £750 million.
This loss to the tax payer alerted the Government's spending watchdog, leading it to issue a report showing that the sale had indeed been underpriced.
Today in response to the widespread criticism, the Ministers in charge of the privatization of Royal Mail stated they were not about to apologise for the floatation share price. But they did add that they would explore other avenues for selling publicly owned assets in future.
View the latest Royal Mail Share Price and get your free personal share watch list »»
Vince Cable, Business secretary stated today while making a third appearance before the parliamentary panel, "Hindsight is a wonderful thing, but on the basis of the facts we had, the information we had, the knowledge we had of the company, this was a successful transaction. We don't apologise for it, and we don't regret it."
This argument is fair. With an IPO you can never predict how the market will take it, and with the current unstable economy it could well have tanked rather than heading upwards.
Vince Cable went on to add that if the floatation was a failure it could have damaged the company beyond repair, and the uncertainty surrounding strike action and also the wider global economy played a huge part in the IPO of Royal Mail share price.
Business Minister Michael Falon added to the discussion, "I haven't seen any evidence of the fact the shares were undervalued. I would expect a successful floatation to go to a premium on the day of launch."
The FCA had commented earlier this week that it could find no reason to investigate the Royal Mail sale.

About Pete Southern
Pete Southern is an active trader, chartist and writer for market blogs. He is currently technical analysis contributor and admin at this here blog.
More In Currency Articles
More In Gold and Oil News
More In Shares and Markets