BP Share Price: Are The Risks About To Increase?
It was covered extensively, but there is no doubt that the disaster in the Gulf of Mexico was a crashing body slam for the BP share price. But aside from this, are there other possible risks to the price on the horizon?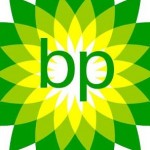 Firstly, there is an obvious exposure to the effects of any sanctions that the US and European Union may impose on Russia over the crisis in Ukraine. Infact it's quite possible (if the situation continues to spiral out of control) that BP may be forced to freeze certain operations and commercial ties with the nation. The G7 has promised to intensify sanctions if Russia continues to encourage the situation.
Rumours are that the next set of sanctions will look to impose a block on the trading of Igor Sechin, president of oil giant Rosneft. The bad news is BP owns 19.75% of Rosneft's shares. At this point it's unclear whether BP could continue to operate in the USA if it continued holding these shares.
View the latest BP Share Price and get your free personal share watch list »»
In addition to current situations, there is also the ongoing risk which is never truly negated, the risk of health and safety. As we seen in 2010 the world watches with evil eyes when things go wrong, and they do from time to time. Loss of life (human and animal), pollution and general bad feeling that these events bring can be detrimental to the BP share price.
The frightening thing is that this type of disaster can happen at anytime, anywhere. It is probably the main reason why the price will never trade at a high P/E rating, as it's always factoring in this risk.
However, aside from all this, oil prices remain strong. It has allowed BP to push money back into exploration and to reinvent itself. Maybe it will only be a matter of time before investors catch up with the fact that restructuring has brought a strong growth in profits. Some analysts are predicting great things from BP over the coming years, let us hope that the risks don't hold back any returns.

About Pete Southern
Pete Southern is an active trader, chartist and writer for market blogs. He is currently technical analysis contributor and admin at this here blog.
More In Currency Articles
More In Gold and Oil News
More In Shares and Markets