Dollar Remains Strong As Oil Prices Fall
The Pound was mixed against it most traded peers as Thursday's soft house price data continued to weigh on the currency. Sterling could experience some movement later in the session if the latest UK construction output data shows more signs of weakness. With additional data in short supply, the currency's movement will depend on reports out of Europe and elsewhere.
US Dollar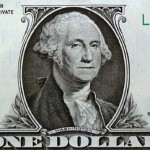 The US Dollar continued to rally on Friday as it found support from the release of better than forecast retail sales data. The report showed that sales made their biggest increase in eight months as US consumers felt the benefits of falling fuel prices.
The Euro
The Euro firmed against the Pound and US Dollar overnight but is forecast to drift lower yet again as economists expect the upcoming Eurozone industrial production report to show that production across the currency bloc declined in October.
Australian Dollar
The 'Aussie' firmed against the Pound and other peers after Reserve Bank of Australia Governor Glenn Stevens indicated that the currency will likely decline further next year but showed resistance to calls for the bank to cut interest rates. The currency edged higher even as industrial production data out of China came in below forecasts.
New Zealand Dollar
The New Zealand Dollar advanced to a nine-month high against the Australian Dollar and firmed against other major peers as it continued to receive support from the New Zealand central bank's suggestion that it will hike interest rates next year.
Canadian Dollar
The 'Loonie' remained weaker against its major peers as speculation continued to grow that a slump in crude oil will damage economic growth in the nation. Further losses are expected as crude oil prices extended losses below $60 per barrel.
South African Rand
The Rand was largely unchanged against its most traded peers as economists await the ratings decisions from Fitch and Standard & Poor's. The currency fell to a fresh six-year low against the US Dollar on Thursday as chronic power shortages underlined the fragile state of the economy ahead of the credit rating decisions.

About Pete Southern
Pete Southern is an active trader, chartist and writer for market blogs. He is currently technical analysis contributor and admin at this here blog.
More In Currency Articles
More In Gold and Oil News
More In Shares and Markets