Pound Still in Downwards Trend Fuelled by Economic Outlook
The Pound fell to its lowest level in over a month against the Euro and remained hovering around a 14-month low against the US Dollar as investors focus on the release of the minutes of the last Bank of England monetary policy meeting. The minutes are likely to show that policy makers have become more dovish in their assessment on when to raise interest rates. As a result, the Pound is likely to soften further. Against the riskier commodity-based assets, Sterling regained ground as traders grow nervous over Japan and tensions between the West and Russia.
US Dollar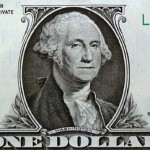 The US Dollar advanced against most major peers as traders seek shelter in the safe-haven currency. The market is jittery after Japanese Prime Minister Shinzo Abe called snap elections after the Asian nation fell into recession. Traders will turn their attention to the evening's FOMC minutes which could show that Fed policy makers are getting closer to raising rates, a hawkish report would likely bolster the 'Greenback' further.
The Euro
The Euro held onto gains against the Pound and other peers after economic sentiment in Germany and the wider Eurozone soared to a 4-month high this month. The single currency could make further gains if the day's Current Account and Construction Output data comes in positively.
Australian Dollar
The 'Aussie' fell against the US Dollar and rivals like the Pound as traders ditched the riskier commodity-based asset in favour of safer options as Japan's decision to call early elections dented market sentiment.
New Zealand Dollar
The New Zealand Dollar followed its Australian relation lower as market sentiment came under pressure from the news from Japan. On Tuesday, Japan's Prime Minister Shinzo Abe announced plans to delay a sales tax hike due to take place next year after an increase in April played a part in pulling Japan into a recession.
Canadian Dollar
The 'Loonie' remains under pressure against most of its major peers as oil prices once again slid close to a 4-year low. Speculation is increasing that OPEC will resist cutting production, as asked for by some of its smaller members. The falling price of the commodity is having negative impacts on Canada and in particular Russia, which has been hit by a combination of falling prices and western imposed economic sanctions.
South African Rand
The Rand advanced against the Pound and firmed against other peers as inflation data released early in the session came in better than economist forecasts. On a month-on-month basis inflation rose by 0.2% in October, up from the 0.0% figure recorded in September.

About Pete Southern
Pete Southern is an active trader, chartist and writer for market blogs. He is currently technical analysis contributor and admin at this here blog.
More In Currency Articles
More In Gold and Oil News
More In Shares and Markets