Ukraine Tensions Ease And Dollar Gains
The Pound softened against the US Dollar but was holding ground against other major peers after a report released by the British Retail Consortium showed that the value of UK food sales tumbled by its biggest margin in more than five years in the three months leading up to July. Sales are forecast to show a decline of 3.5% from the previous year. With a lack of market moving data releases today, investors will be looking ahead to Wednesday's UK unemployment and inflation data.
US Dollar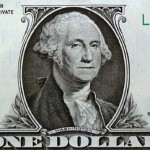 The US Dollar edged higher against most of its rivals on Tuesday after an easing of tensions in Ukraine and the Middle East allayed fears that geopolitical events could harm the USA's economic recovery. Worries over a possible Russian invasion of Ukraine were eased as a humanitarian mission was launched by the Red Cross. The West has warned Russia not to use the aid mission as a pretext for an invasion.
The Euro
The Euro was broadly lower against the Pound and other currency counterparts as investors grew increasingly concerned that this week's economic data releases will come in poorly. In focus are upcoming growth and inflation reports. The single currency is likely to fall further today as the latest ZEW sentiment reports are expected to come in below initial forecasts.
Australian Dollar
The 'Aussie' edged closer to a two-month low against the US Dollar, but held ground against the Pound and other peers. The currency received some support from upbeat Business Confidence and House Price Inflation data. Investor worries over geopolitical events continued to weigh however.
New Zealand Dollar
The New Zealand Dollar weakened sharply against most the other majors as the 'Kiwi' continued to be hit by worries over events in the Middle East. Market sentiment remains edgy after Iraq on Monday named Haidar al-Abadi as the new Prime Minister to end the eight-year rule of Nuri al-Maliki, but Maliki has refused to go and deployed Special Forces in Baghdad. Weak commodity prices are also continuing to have an impact.
Canadian Dollar
The Canadian Dollar remains weaker against its peers as it continues to feel the effect of risk aversion pressures and last week's weaker-than-forecast domestic jobs report. Divergence between the Canadian and US economies has caused the 'Loonie' to weaken to its lowest level in three-months.
South African Rand
The Rand remained weaker against the Pound in a light trading session on Monday as emerging-market and commodity-based currencies continued to suffer at the hands of a risk-off environment . The currency is likely to continue to see movement because of geopolitical events as domestic data is lacking.
Disclaimer: This update is provided by TorFX, a leading foreign exchange broker, its content is authorised for reuse by affiliates.

About Pete Southern
Pete Southern is an active trader, chartist and writer for market blogs. He is currently technical analysis contributor and admin at this here blog.
More In Currency Articles
More In Gold and Oil News
More In Shares and Markets