GBP Rate: Declines on Manufacturing Data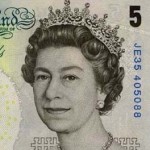 Although economists had hoped that UK Manufacturing Production and Industrial Production advanced by 0.4% and 0.3% in May respectively, both levels of output actually dropped. The unexpected 0.7% and 1.3% month-on-month losses weren't well received by investors and the Pound posted widespread declines shortly after the data was published. The National Institute of Economic and Social Research GDP estimate for June could be the catalyst for further Sterling volatility later today.
US Dollar
The US Dollar advanced by 0.23% against the Pound as investors ditched the British asset in response to concerning manufacturing data. Later today the US JOLTs Job Openings and Consumer Credit figures could influence additional GBP/USD fluctuations.
Euro
While the Euro initially softened against the Pound on Tuesday as investors responded to the news that German exports dropped by almost three times the amount expected, the common currency later clawed back losses. The EUR/GBP pairing was able to strengthen after the level of manufacturing/industrial production in the UK was shown to have fallen in May.
Australian Dollar
With the 'Aussie' bolstered by upbeat Business Confidence and Business Conditions reports for Australia, the GBP/AUD exchange rate dropped by 0.3% overnight. Disappointing Manufacturing and Industrial production figures could see Sterling fall even further against the Australian Dollar in the hours ahead.
New Zealand Dollar
During the Australasian session the New Zealand Dollar advanced on several of its most traded currency counterparts. The gains in the NZD/USD exchange rate were aided by the fact that last week's flood of sentiment for the US Dollar (triggered by impressive employment figures) eased on Tuesday as investors braced themselves for the upcoming publication of minutes from the latest Federal Open Market Committee meeting. New Zealand Dollar strength was a little limited as a domestic report showed a decline in Business Confidence.

Canadian Dollar
Fluctuating commodity prices and a disappointing Canadian Ivey Purchasing Managers Index saw the 'Loonie' post modest declines against rivals like the Pound and US Dollar. A lack of pertinent domestic news could limit Canadian Dollar movement in the hours ahead, although investors will already be focusing on tomorrow's Canadian Housing Starts figures and influential Chinese inflation data.
South African Rand
The Rand was able to rally against several of its peers on Tuesday as the appeal of the South African asset grew in response to easing strike concerns. While the recently-resolved strike in the platinum sector lumbered on for a whopping five months, there are hopes that the metal workers strike could soon be over. If some sort of resolution is reached the Rand could enjoy additional gains.
Disclaimer: This update is provided by TorFX, a leading foreign exchange broker, its content is authorised for reuse by affiliates.

About Pete Southern
Pete Southern is an active trader, chartist and writer for market blogs. He is currently technical analysis contributor and admin at this here blog.
More In Currency Articles
More In Gold and Oil News
More In Shares and Markets