Forex Report For The Coming Week
The Pound remains close to a six-year high against the US Dollar despite softening slightly at the end of last week as a result of the release of weaker-than-expected construction data. The data showed that construction output dropped by 1.1% in May, the largest drop seen since February. Further losses were restrained as the data did little to impact expectations that the Bank of England will raise interest rates before the end of this year.
US Dollar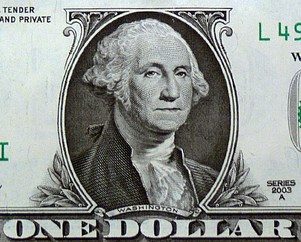 The US Dollar was weaker against the majority of its most traded peers as investors await comments by Federal Reserve Chairwoman Janet Yellen. They will be looking for any indications as to when the US central bank will raise interest rates. Last week's Fed minutes did little to inspire confidence that a rate rise will occur anytime soon.
The Euro
The Euro is holding its ground as investors await a monetary policy testimony by European Central Bank President Mario Draghi. Mr Draghi is due to speak at a hearing before the Economic and Monetary Affairs Committee of the European Parliament. The single currency remains under pressure following a run of weak data releases.
Australian Dollar
The 'Aussie' was little moved against its rivals during local trading due to a lack of domestic data but did manage to inch higher against the US Dollar thanks to gains in the global equity markets. Traders will be looking ahead to tomorrow's Reserve Bank of Australia policy meeting minutes.
New Zealand Dollar
The New Zealand Dollar was little moved against the Pound but was holding close to record highs against the US Dollar as economists expect the Federal Reserve Chairwoman to say that the world's largest economy will continue to need stimulus measures for a longer period of time. If Janet Yellen uses tomorrow's testimony to suggest that there will be no interest rate hike in the near future we can expect the 'Kiwi' to make gains.
Canadian Dollar
The Canadian Dollar fell from a six-month high against a number of peers last week after data showed that jobs were unexpectedly lost in June. The nation's unemployment rate climbed to its highest level of the year so far, rising to 7.1%.
South African Rand
The Rand remains under heavy pressure against the majority of its peers after the National Union of Metalworkers of South Africa (Numsa) rejected a wage offer. The strike has now dragged on for a fortnight, raising fears that it could repeat the recent five-month long strike in the platinum mining sector.
Disclaimer: This update is provided by TorFX, a leading foreign exchange broker, its content is authorised for reuse by affiliates.

About Pete Southern
Pete Southern is an active trader, chartist and writer for market blogs. He is currently technical analysis contributor and admin at this here blog.
More In Currency Articles
More In Gold and Oil News
More In Shares and Markets