Could The Pounds Run Be Over?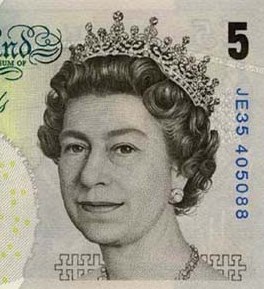 The Pound softened against its major peers and looks set to continue that trend over the coming days as hedge funds and speculators reduced their expectations for the currency to make further gains by 28,915 contracts, the biggest fall in a year. With no domestic market-moving data due out today Sterling will be at the mercy of key releases from the Eurozone and US.
US Dollar
The US Dollar looks set to achieve an eight-week high against several major peers as investors raised their bets that this week's jobs data will add to signs that the world's largest economy is recovering strongly. Today sees the latest US GDP data released and the Federal Reserve is due to announce its interest rate decision.
The Euro
The Euro slumped to its lowest level in eight months against the US Dollar as investors focused on US GDP data and the outcome of the Federal Reserve's policy meeting later in the session. The single currency remains under heavy selling pressure due to a string of disappointing data releases and could fall further this afternoon if inflation data out of Germany comes in poorly.
Australian Dollar
The 'Aussie' was weaker against the majority of its most traded peers as the market's attention focuses upon data releases out of the US and Europe. Against its New Zealand relation the Australian Dollar was weaker after the release of positive data out of the smaller South Pacific nation.
New Zealand Dollar
The New Zealand Dollar made gains against the Australian Dollar and recovered some ground against the Pound and other peers after data showed that the number of building consents in the nation increased by 3.5% last month.
Canadian Dollar
The Canadian Dollar fell steeply against the US Dollar on Tuesday due to the release of stronger-than- forecast consumer confidence data out of the US. The 'Loonie' is expected to fall further in today's session due to the publication of a number of important US data releases which are likely to offer further support to the 'Greenback'.
South African Rand
The Rand was treading water against the US Dollar as investors await the release of data which is expected to boost the US currency and show more weakness in the South African economy. Risk aversion as a result of conflicts in the Middle East and Ukraine is also weighing upon the currency.
Disclaimer: This update is provided by TorFX, a leading foreign exchange broker, its content is authorised for reuse by affiliates.

About Pete Southern
Pete Southern is an active trader, chartist and writer for market blogs. He is currently technical analysis contributor and admin at this here blog.
More In Currency Articles
More In Gold and Oil News
More In Shares and Markets