UK House Prices Slow Down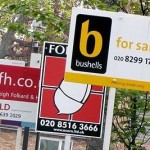 The Pound softened slightly against the Euro on Friday as data released by Hometrack Ltd. showed that UK house prices rose at their slowest pace in five months. The report suggests that demand is slowing as homebuyers become more cautious on the housing market. A separate report released by the GfK showed that confidence rose less-than-forecast last month. Despite that, consumer confidence levels are at a nine-year high. Investors will be looking ahead to today's UK GDP and current account data. If it comes in positively then Sterling is likely to make gains.
US Dollar
The US Dollar fell to its lowest level in five-weeks against the Japanese Yen and dipped against the Pound and Euro after worse-than-expected US economic data increased speculation that the Federal Reserve will leave interest rates on hold close to 0% for a sustained period. The Yen found support from data which showed that the nation's inflation rate rose more-than-forecast and retail sales fell less-than-expected in May.
The Euro
The Euro was little moved against the Pound as investors await the release of the latest Eurozone business, consumer and industrial confidence data. The reports will offer a clearer indication as to whether the European Central Bank's interest rate cut and introduction of a negative deposit rate has improved sentiment in the region.
Australian Dollar
The 'Aussie' is unlikely to see much movement today due to the session being devoid of any domestic data releases. Data out of the UK and Eurozone could affect the currency but any movement is likely to be limited.
New Zealand Dollar
The New Zealand Dollar is on track to reach a record high against the US Dollar after stronger-than-forecast export data and signs of an uneven recovery in the USA added to the 'Kiwi's' appeal. New Zealand's May trade balance came in at NZ$1.37 billion, narrower than the expected year-on-year surplus of NZ$1.43 billion.
Canadian Dollar
The Canadian Dollar was still finding support from last week's stronger-than-expected inflation data and was continuing to feel the benefit of higher oil prices as the Iraq conflict rumbles on. The 'Loonie' could see volatility later in today's session if the latest PPI data comes in strongly.
South African Rand
The Rand was firmer against several major peers after yesterday's weaker-than-expected US data releases. The end of a five-month strike in South Africa's platinum mining sector was also continuing to provide support. The currency remains vulnerable to risk aversion however as the battle for Iraq continues. The ending of ceasefire in Ukraine today will also likely create concerns that fighting in the country will resume.
Disclaimer: This update is provided by TorFX, a leading foreign exchange broker, its content is authorised for reuse by affiliates.
More In Currency Articles
More In Gold and Oil News