Mortgage Data Key To Start of Week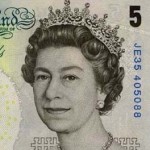 The Pound was softer against the Euro but maintaining its position above the 1.70 level against the US Dollar on Monday. A bout of profit taking by investors over the weekend softened GBP as a whole and on concerns that the election of new EU Commissioner Jean-Claude Juncker could increase the possibility of the UK edging further away from the EU. The currency could see some upward movement if today's mortgage data comes in positively.
US Dollar
The US Dollar remains close to a five-year low against the Pound and a one-month low against the Euro as investors expect that the Federal Reserve will leave interest rates on hold for a longer than expected period as recent data releases disappointed. The 'Greenback' has remained under heavy selling pressure after data showed that the US economy contracted far more than expected in the first quarter of the year.
The Euro
The Euro is holding ground as investors shrugged off weaker than expected German retail sales data as they await the publication of the latest Eurozone inflation figures. If the rate of inflation remains exceptionally low then speculation as to what stimulus methods the European Central Bank could implement to improve it will rise. If the data falls short of forecasts it could increase expectations that the ECB may introduce a quantitative easing programme or new interest rate cut at its next policy meeting.
Australian Dollar
The 'Aussie' remains above 94 cents against the US Dollar as it continues to benefit from a weakened 'Greenback'. Against the Pound the currency softened following the release of downbeat domestic housing data. New home sales in Australia dropped 4.3% last month after a 2.9% increase in April.
New Zealand Dollar
The New Zealand Dollar softened against most of its major peers after the ANZ business confidence index for the country fell sharply from last month's reading of 53.5 to 42.8. Building consents also dropped by 4.6%.
Canadian Dollar
The Canadian Dollar remains close to the six-month high it achieved against the US Dollar last week and is little moved against the Pound. The 'Loonie' continues to find support from recent positive inflation data and higher oil prices as a result of the ongoing conflict in Iraq. Canada is to publish its monthly report on gross domestic product, the broadest indicator of economic activity and the leading indicator of economic growth later today. A positive figure will likely send the currency higher against its peers.
South African Rand
The Rand was holding steady against the US Dollar and other rivals as the currency continued to find support from the weakened US currency. Today sees the publication of South Africa's latest trade figures and economists are expecting the data to soften the Rand.
More In Currency Articles
More In Gold and Oil News