GBP Rate – The Pound Just Keeps On Going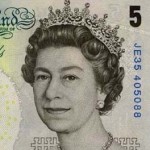 GBP continued to trade at a five-year high against the US Dollar as a result of uncertainty over US interest rates and was higher against the Euro after the release of weaker than expected German PPI data. Sterling could make further advances if today's UK public sector borrowing data comes in positively.
US Dollar
The US Dollar remains at a five year low against the Pound and is trading lower against a number of peers as investors were disappointed that the Federal Reserve hinted that it intends to leave interest rates unchanged at close to 0%. Further losses were restrained after data showed that the number of people filing for initial jobless benefits fell in the week ending June 14th.
The Euro
The Euro softened against most of its major rivals following the release of disappointing German producer price inflation data. The data showed that German producer prices fell by 0.2% last month, below forecasts for an expected increase of 0.2%. The data did little to qualm investor worries over low inflation in the Eurozone. The currency is likely to see volatility later in the session due to the release of consumer confidence data for the region.
Australian Dollar
The 'Aussie' retreated from yesterday's two-month high as traders embarked on a round of profit taking ahead of the weekend. The currency was continuing to benefit from Wednesday's dovish Federal Reserve policy meeting. That being said, unrest in Iraq is weighing upon sentiment for the 'Aussie'.
New Zealand Dollar
The New Zealand Dollar is little changed against most peers as traders seek direction. The violence in Iraq could weaken the 'Kiwi' as investors favour safe-haven assets over the riskier higher yielding ones of commodity and emerging markets.
Canadian Dollar
The Canadian Dollar eased slightly against its peers as risk aversion took away some of the strength it had received from rising oil prices. The conflict in Iraq has seen crude oil rise in price for a second consecutive week. The situation looks set to escalate after the US said that it was dispatching 300 military advisors to the war-torn Middle Eastern country.
South African Rand
The Rand remains higher against the Pound and several other major peers after data released on Wednesday continues to support the currency. The asset has been buoyed by better-than-expected domestic economic data and was caught up in an emerging market rally after dovish comments from the Federal Reserve.
Disclaimer: This update is provided by TorFX, a leading foreign exchange broker, its content is authorised for reuse by affiliates.

About Pete Southern
Pete Southern is an active trader, chartist and writer for market blogs. He is currently technical analysis contributor and admin at this here blog.
More In Currency Articles
More In Gold and Oil News
More In Shares and Markets