GBP Rate – Pound Held Back By Carney's Comments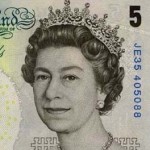 The Pound remained lower against most of its major peers as it continued to be weighed down by Tuesday's dovish comments by Bank of England Governor Mark Carney. Sterling briefly slipped to a one-week low against the US Dollar before regaining ground following poor US data and edged further away from the key 1.25 level against the Euro. The currency could see further weakness today if the BoE makes more dovish comments in today's Financial Policy recommendations report.
US Dollar
The US Dollar fell to its lowest level in a month following the release of worse-than-expected economic reports. Yesterday's GDP data for the first quarter of the year showed that the world's largest economy contracted far more than expected. The 'Greenback' could see more movement today if the latest jobless claims data surprises.
The Euro
The Euro advanced to a two-week high against the US Dollar and pushed higher against the Pound as both of those currencies were weakened by data and comments from their respective central banks. The single currency also found some support from a better than expected German consumer confidence report. A consumer confidence report for France also came in slightly higher than forecast.
Australian Dollar
The 'Aussie' advanced back above the 94 cents level as the currency took advantage of the weakened US Dollar. Further gains are likely to be restrained however as investors continue to cast a wary gaze over the situation in Iraq.
New Zealand Dollar
The New Zealand Dollar rose to one-and-a-half month high against its U.S. counterpart on Thursday, as Wednesday's downbeat U.S. economic growth data still dampened demand for the 'Greenback'. As with the 'Aussie' the 'Kiwi' was under pressure from concerns over the situation in Iraq and Ukraine.
Canadian Dollar
The Canadian Dollar also climbed against the US Dollar and was higher against the Pound as the negative data out of the US and UK continued to weigh. The 'Loonie' is also continuing to find support from last week's better-than-forecast inflation data and higher crude oil prices.
South African Rand
The Rand weakened against many of its major peers as demand for riskier assets waned. The West threatened Russia with new sanctions as Pro-Russian Separatists continued to violate a ceasefire. In Iraq the Prime Minister Nouri Maliki rejected calls for a national salvation government despite Sunni rebels gaining more ground. Syrian jets also launched strikes against the militants yesterday raising fears that the conflict could engulf the wider region.
Disclaimer: This update is provided by TorFX, a leading foreign exchange broker.

About Pete Southern
Pete Southern is an active trader, chartist and writer for market blogs. He is currently technical analysis contributor and admin at this here blog.
More In Currency Articles
More In Gold and Oil News
More In Shares and Markets