Crude Oil Prices Make Their Move Higher On Iraq Concerns
Two days of solid rises in Oil prices at the end of last week, pushed Crude to new highs for the year, with the scenario in Iraq continuing to get worse by the minute, amid worries over disruption to oil supplies.
Investors are homed in on the developments in Iraq, where militants are apparently participating in ferocious fighting for Tal Afar airport and the Beiji oil refinery.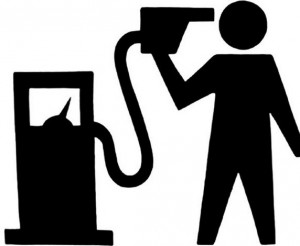 US President Barack Obama has shown a determination to send in US military personnel to aid and guide the Iraqi security forces, whilst he has been vocal in his stance that the troubles in Iraq cannot be solved through military force or solely through United States military help.
On Thursday last week, crude Oil futures finished higher with growing concerns over disruption in oil supplies in Iraq as Iraqi military forces fought Sunni militants for control of a 300,000 barrel per day refinery, fueling concerns over an interruption to supplies.
In addition to these concerns, an evacuation of workers by Exxon Mobil Corp. and BP Plc, OPEC's second-biggest petroleum company, after ISIS captured cities north of Baghdad.
The dollar hit a a high of 80.49 intraday on Friday, and a low of 80.20.
The euro pushed a high of $1.3633 intraday, and a low of $1.3566.
How far Oil prices will rise from here remains to be seen. But if the situation in Iraq gets much worse, there will no doubt be a spike in Oil until any uncertainty is removed. Many commentators have been calling for $150 a barrel on Crude Oil. Which, going by previous rises over the last decade, is not out of the question.
The historical charts show us there are some pockets of resistance around the $110 and $115 mark. After that, there is clear room to move towards the highs of the last decade up to over $140 per barrel.

About Pete Southern
Pete Southern is an active trader, chartist and writer for market blogs. He is currently technical analysis contributor and admin at this here blog.
More In Currency Articles
More In Gold and Oil News
More In Shares and Markets