Could That Have Been The Top On GBP?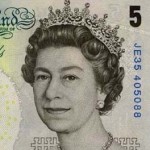 Pound dropped sharply yesterday against the Euro and other major peers after the minutes of the Bank of England's June policy meeting were less hawkish than economists had been hoping. The minutes reduced expectations that the BoE will raise interest rates before the end of the year. GBP has been flirting with five year highs recently. Maybe it needs to retrace first before any more advances.
US Dollar
The US Dollar fell to its lowest level so far this month against a basket of its rivals after the Federal Reserve signalled that it will leave interest rates at close to zero for the foreseeable future. The central bank also opted to taper its quantitative easing programme by 10 billion Dollars, which further dampened demand for the currency.
The Euro
The Euro firmed against the Pound and US Dollar after central bank reports from both the UK and US dampened expectations for interest rate rises. With little in the way of market moving data on the cards for today, the single currency is likely to see movement as a result of events occurring in the rest of the world.
Australian Dollar
The 'Aussie' edged higher against its U.S. counterpart on Thursday as demand for the greenback weakened after the Federal Reserve indicated that interest rates will remain low for a considerable time after the bank's asset purchase program ends. The currency also advanced against its New Zealand counterpart as GDP data disappointed.
New Zealand Dollar
The New Zealand Dollar fell against the majority of its most traded peers after data showed that first quarter GDP came in at 1.0 per cent, unchanged from the positively revised figure recorded for the fourth quarter of last year and just shy of estimates for growth of 1.1 per cent.
Canadian Dollar
The Canadian Dollar edged higher against a number of its counterparts as it found support from rising oil prices. The conflict in Iraq escalated yesterday and saw Sunni militants launch an assault on the Middle Eastern nation's largest oil refinery. The attack increased concerns over the global oil supply and sent prices higher.
South African Rand
The Rand strengthened against most of its peers yesterday and advanced by 1% against the US Dollar after data showed that the nation's trade deficit narrowed to its lowest level since 2012. Retail sales figures also offered support by coming in stronger than forecast.
Disclaimer: This update is provided by TorFX, a leading foreign exchange broker, its content is authorised for reuse by affiliates.

About Pete Southern
Pete Southern is an active trader, chartist and writer for market blogs. He is currently technical analysis contributor and admin at this here blog.
More In Currency Articles
More In Gold and Oil News
More In Shares and Markets