Clarity On Interest Rates Needed For GBP Rate To Progress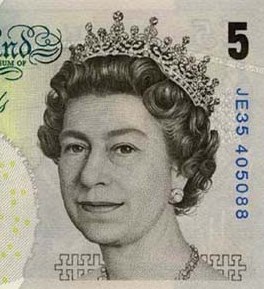 The Pound is little moved against its peers but is holding close to a five year high against the US Dollar and is maintaining gains against the Euro. With a lack of market moving data releases there is likely to be muted trading. However, a speech due to be given by Bank of England Governor Mark Carney could create some volatility if it gives further clarity regarding a possible rise in interest rates.
US Dollar
The US Dollar is also holding position against its peers as yesterday's upbeat data out of China was countered somewhat by the release of disappointing private sector data from the Eurozone. The currency did manage to find support from a report showing that manufacturing activity in the US increased at its fastest pace in four years. The 'Greenback' could see some movement later in the session if today's consumer confidence data comes in positively.
The Euro
The Euro could see some movement today if the latest IFO business climate data for Germany surprises investors. Following yesterday's disappointing private sector data release the Euro remains under pressure against the Pound and other major peers. Improving figures out of Germany could counter some of that weakness. The single currency will also be vulnerable to events in Ukraine. A proposed ceasefire was widely ignored as pro-Russian separatists continued to fight government forces.
Australian Dollar
The 'Aussie' fell against the US Dollar and other major peers after yesterday's weak Eurozone data took the shine off of the better-than-forecast Chinese data. Demand for riskier assets also waned as the Iraqi crisis escalated overnight when Sunni militants captured the nation's largest oil refinery.
New Zealand Dollar
The New Zealand Dollar slipped from yesterday's two-month high as worries over the situation in Iraq sent investors to safer assets. Also weighing upon the 'Kiwi' was increased speculation that the European Central Bank will keep interest rates low for an extended period. Comments made by ECB President Mario Draghi intimated that rates could stay low until 2016 and sapped demand for higher yielding assets.
Canadian Dollar
The Canadian Dollar was firmer against the Pound and US Dollar as it continues to find support from last week's upbeat retail sales and inflation data. The conflict in Iraq has also sent oil prices climbing after the nation's largest oil refinery fell to Islamist militants following several days of heavy fighting.
South African Rand
The Rand was holding close to a two-week high against the US Dollar as relief swept the domestic markets. The five month long platinum miners' strike finally came to an end yesterday sending the Rand climbing against several major peers. Economists are warning however that the relief may be short-lived as workers look set to start strike action in the nation's key auto sector next week.
Disclaimer: This update is provided by TorFX, a leading foreign exchange broker, its content is authorised for reuse by affiliates.

About Pete Southern
Pete Southern is an active trader, chartist and writer for market blogs. He is currently technical analysis contributor and admin at this here blog.
More In Currency Articles
More In Gold and Oil News
More In Shares and Markets