Better Than Expected US Inflation Data Gives Dollar A Boost
The Pound is hovering just off of a five-year high against the US Dollar and is trading at a 20-month high against the Euro ahead of the publication of the minutes from its June 5th policy meeting. Economists are expecting the minutes to give a clearer indication that the Central Bank is getting closer to raising interest rates.
US Dollar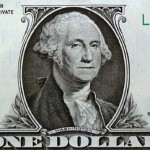 The US Dollar advanced to its best level in a week against the Japanese Yen after it was supported by yesterday's better-than-expected US inflation data. The positive data has raised expectations that the Federal Reserve will be more hawkish regarding an interest rate rise at tonight's policy decision. Investors are looking ahead to the central bank's post-policy meeting press conference with Chairwoman Janet Yellen and may be hoping for fresh indications on the timing of possible interest rate increases.
The Euro
The Euro is little changed against its major peers today as investors focus on the publication of the UK monetary policy meeting minutes and the Federal Reserve interest rate decision. The only data due for the Eurozone today is the release of the region's latest construction output data.
Australian Dollar
The 'Aussie' is holding steady against its peers as investors remain cautious ahead of the US Federal Reserve's policy statement. The currency remains under pressure from concerns over the conflict in Iraq.
New Zealand Dollar
The New Zealand Dollar edged higher against a number of peers after a report released early in the session showed that the nation's current account swung into a surplus of NZ$1.41 billion in the first quarter from a deficit of NZ$1.51 billion in the fourth quarter of 2013.
Canadian Dollar
The Canadian Dollar is under pressure from reduced demand for riskier assets as the conflict in Iraq continues to rage. Islamist militants launched an assault on the Middle Eastern country's biggest oil refinery, raising concerns over the global supply of the commodity. The militants are also continuing their advance towards Baghdad and have launched attacks against the city of Ramadi.
South African Rand
The Rand firmed slightly after South African President Jacob Zuma gave a key note speech which focused on growth and tackling the nation's 25% unemployment rate. The currency remains vulnerable to losses however as today's current account, inflation and retail sales data are all expected to disappoint.
Disclaimer: This update is provided by TorFX, a leading foreign exchange broker, its content is authorised for reuse by affiliates.

About Pete Southern
Pete Southern is an active trader, chartist and writer for market blogs. He is currently technical analysis contributor and admin at this here blog.
More In Currency Articles
More In Gold and Oil News
More In Shares and Markets