GBP Rate Climbs To Highest Level In Years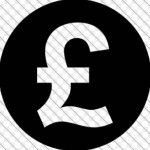 The Pound climbed to its strongest-level in years on Tuesday as positive service PMI data combined with a softer-than-forecast US trade report. Sterling looks set to remain supported throughout today's session as investors look ahead to tomorrow's Bank of England interest rate and quantitative easing decisions. With the UK economy performing strongly, pressure is building upon policy makers to raise interest rates sooner-than-expected.
US Dollar
The US Dollar tumbled against many of its major peers due to the release of stronger-than-expected data out of the Eurozone and UK. A weaker-than-forecast trade report for the USA also weighed. The data showed that the US trade deficit narrowed to $40.38 billion in March, just short of expectations for a decline to $40.30 billion. Investors will be looking ahead to the afternoon's speech by Federal Reserve Chairman Janet Yellen for direction.
The Euro
The Euro is trading close to a seven-week high against the US Dollar as a run of positive Eurozone data releases increased speculation that the European Central Bank will not introduce more stimulus measures at this week's policy meeting. Yesterday's data showed a sharp fall in unemployment in Spain and showed that the regions private sector got off to a strong start in the second quarter of the year.
Australian Dollar
The 'Aussie' pushed back above the 93 cents mark against the US Dollar and is holding steady despite data showing that retail sales in Australia increased lower than expected in March. Sales rose by 0.1% below expectations for a rise of 0.4%. Against the Pound and Euro the 'Aussie' softened.
New Zealand Dollar
The New Zealand Dollar is weaker against most of its major peers after Reserve Bank of New Zealand Chairman Graeme Wheeler warned that the currency was too high and suggested that the Central Bank could intervene to force it lower. Data released earlier in the Asian session showed that the number of people in work rose by 0.9% in the first quarter.
Canadian Dollar
The Canadian Dollar rallied against the US Dollar and was little moved against the Pound and Euro due to the release of yesterday's fairly positive trade data. Despite Canada's trade surplus narrowing more-than-forecast the 'Loonie' was able to take advantage of the weakness of the US Dollar.
South African Rand
The Rand rallied yesterday due to an improvement in demand for riskier assets and as it tracked the Euro higher. Today the South African markets are closed for the nation's general election. Trading will resume on Thursday.
Disclaimer: This update is provided by TorFX, a leading foreign exchange broker, its content is authorised for reuse by affiliates.

About Pete Southern
Pete Southern is an active trader, chartist and writer for market blogs. He is currently technical analysis contributor and admin at this here blog.
More In Currency Articles
More In Gold and Oil News
More In Shares and Markets