Non Farm Payrolls Set To Disrupt Currencies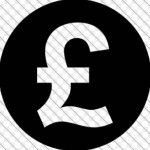 The Pound softened away from yesterday's new multi-year highs against the Euro and US Dollar at the start of the session as investors looked ahead to today's ECB policy meeting and the publication of the latest US non-farm payrolls data. Sterling is likely to push higher in the morning if today's Markit/CIPS UK Services PMI data follows recent trends by coming in better-than-forecast.
US Dollar
The US Dollar rallied from an eight-week low against a number of peers as yesterday's stronger than forecast ADP jobs report increased expectations that today's non-farm payrolls data will show that the US economic recovery is picking up.
The Euro
The Euro is under pressure against the majority of its rivals as investors expect that the ECB will voice concerns over the strength of the single currency as the threat posed by low inflation remains a major issue. Also due for release today are the latest Eurozone Markit Services PMI and retail sales data.
Australian Dollar
The 'Aussie' tumbled against its peers and fell to a one-week low against the US Dollar today after Reserve Bank of Australia Governor Glenn Stevens said that the currency is overvalued. The currency was also weakened after a report showed that retail sales fell unexpectedly in May.
New Zealand Dollar
The New Zealand Dollar softened against its peers as it remained under pressure from yesterday's report which showed that dairy prices have fallen. A stronger than forecast jobs report out of the US was also putting pressure on the currency.
Canadian Dollar
The Canadian Dollar reached its highest level of the year so far against the US Dollar yesterday as it found support from higher oil prices as a result of the Iraq conflict and as a domestic manufacturing report showed improvement. Today sees the release of the latest balance of trade data, which could offer further support.
South African Rand
The Rand remains weaker against its peers as risk aversion persists amid a strike by South African engineers. Economists are forecasting that the strike by the NUMSA union could drag on as wage talks broke down yesterday.
Disclaimer: This update is provided by TorFX, a leading foreign exchange broker, its content is authorised for reuse by affiliates.

About Pete Southern
Pete Southern is an active trader, chartist and writer for market blogs. He is currently technical analysis contributor and admin at this here blog.
More In Currency Articles
More In Gold and Oil News
More In Shares and Markets