Glaxosmithkline Share Price Rebound Halts On Slower Sales
The sharp mid-April rebound in Glaxosmithkine share price was halted yesterday when the company announced a fall in profits. GSK the UK drug giant is embroiled in a staff corruption scandal from the allegation that senior staff had used bribery in an effort to boost sales.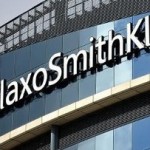 The company reported that Advair was losing market share in the USA thus leading to lower first quarter profits. In its United States headquarters, Glaxo employs over 4000 people at Research Triangle Park and a further 500 at a packaging plant in Zebulon. This is where the company packages most of its US medications such as Advair and Florent.
View the latest GSK Share Price and get your free personal share watch list »»
However, the news wasn't all bad, as growth was reported in all other areas apart from the USA.
Turnover during the first quarter was at £5.6 billion, and has announced a raising of the dividend by 6% to 19p.
Today the company announced it received the green light from the FDA (US Food and Drug Administration) for Incruse Ellipta, which is a drug for treatment of chronic obstructive pulmonary disease (COPD). It is anticipated that the product will be available for launch in the last quarter of 2014.
The pharmaceutical sector has seen a lot of deals made lately, with GSK agreeing a deal lately with Novartis and Pfizer (the US drug giant) making a bid for AZN (AstraZeneca) which is reported to be in the region of $100 billion.
However the landscape changes GSK is still pushing ahead. Andrew Witty (CEO) said there are around 40 new products in development. He stated, "Our strategy to broaden the company's sales base is evidenced with the transition we are making to new products in our core franchises."
This news would be welcomed by investors, as up until now Advair has been responsible for around a quarter of the group's sales. The suggested successor to Advair, Breo, has taken longer to gain traction.

About Pete Southern
Pete Southern is an active trader, chartist and writer for market blogs. He is currently technical analysis contributor and admin at this here blog.
More In Currency Articles
More In Gold and Oil News
More In Shares and Markets